As we gear up for the most frightful night of the year, you may be looking for some scary stories to tell at your Halloween parties this weekend. Well fret not – here are five spooky tales of Long Island.
Scary Stories in Long Island History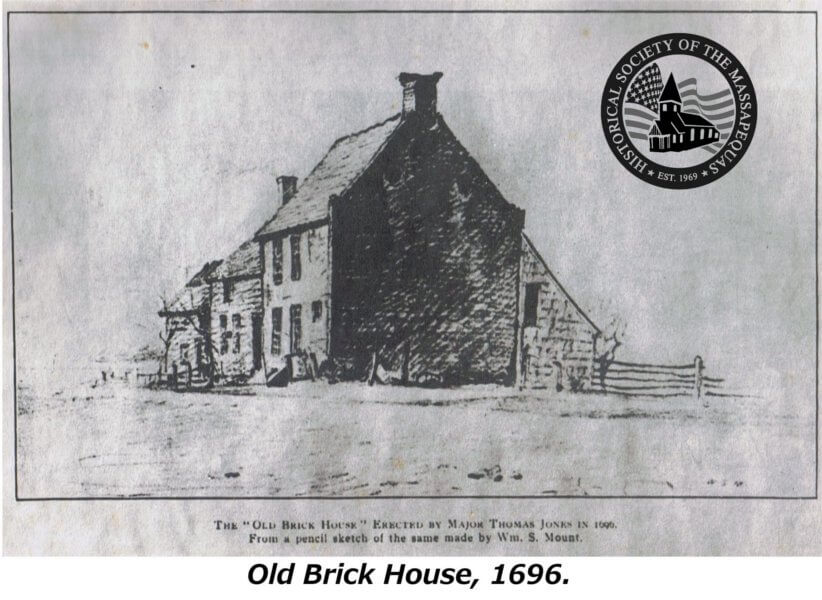 Maj. Thomas Jones, one of the first white settlers to the Massapequa area, allegedly had black birds flying through the window of his "Old Brick House" leading up to his death in 1713. After he was buried at his estate near Jones Beach, it was rumored that he'd had a Black boy dig a hole there, and then killed him and buried him with his treasure.
For centuries, people would visit and try to find the treasure, inevitably digging up Jones's bones and remnants. They would claim to hear the screams of the dead boy there. In the early 1900s, Jones' brick house was demolished and replaced with Massapequa Manor.
The home of "Little Edie" and "Big Edie" was reported to have many ghosts passing through over the years, including the mother and daughter themselves after their respective deaths. Popularly known as the Grey Gardens home in the Hamptons, the two famously let the house decay over 25 years there.
And so the previous owner came to haunt the home, as well as one of their groundskeepers, it's been said. Neighbors called their estate "the Witches' House." Later, after their deaths, the new owners claimed to feel the Edies' presence but still spent decades there in the summers.
Author Charles A. Codman wrote an 1877 fantasy fable about the ghost of a slaughtered Native American man appearing to him in his Brentwood home as a red owl. The tale ends well for Codman, as he redeems the owl's spirit. Codman died in 1911 and is buried at Brentwood Cemetery.
One of the earliest witch trials of the 17th century occurred in East Hampton in 1657, 35 years before the notorious Salem witchcraft trials. In the Hamptons trial, Elizabeth Garlick was accused of witchcraft. She often argued with her neighbors who claimed she had a hand in killing a local baby and livestock.
Garlick was jailed for some time as three men presided over her case. Eventually though, the trial went to a court in Connecticut and she was found not guilty. Garlick lived to be 100 years old.
Artist Charles Addams drew the first Addams Family cartoons that were later adapted into the television shows and movies we know today. From the time he was a little boy, he was obsessed with mysterious-looking Victorian houses and cemeteries.
Addams lived on the East End for the last few decades of his life. He enjoyed riding around in his car and picnicking with his third wife in graveyards. In 1985, the two bought a home in Sagaponack and nicknamed it "The Swamp." Addams died of a heart attack three years later after driving to his apartment in Manhattan.